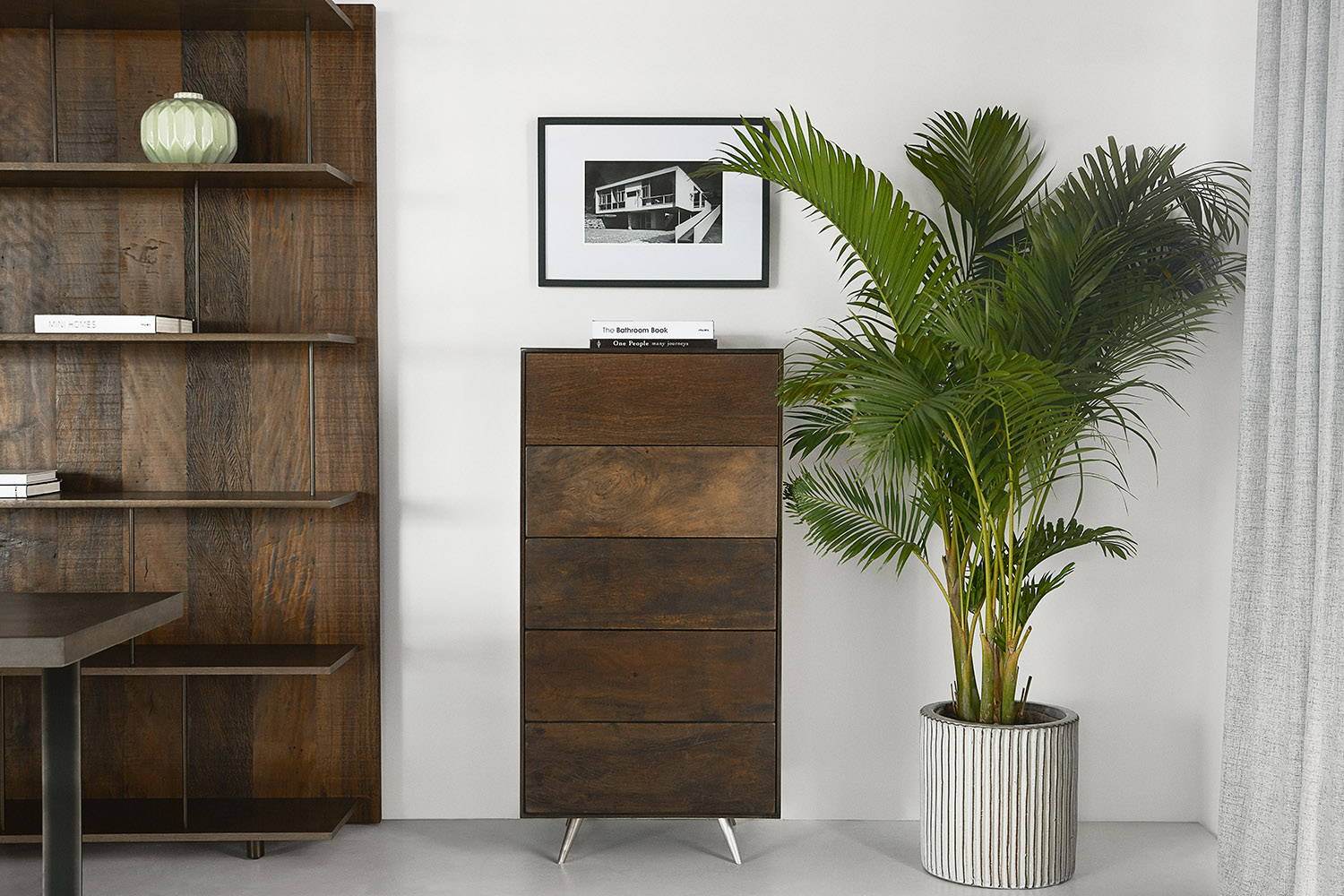 You might think you know everything there is (or at least quite a bit) about this fibrous material but, in fact, there is much to uncover and experience through this natural wonder. One of our constant mediums, wood often inspires our talented team of designers who are drawn to its many forms and finishes.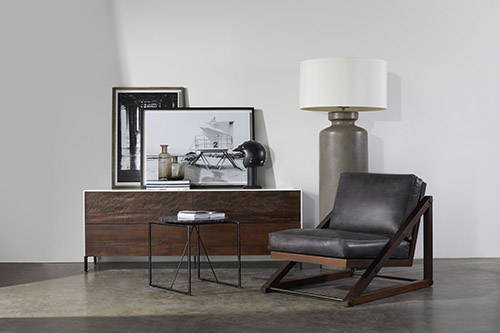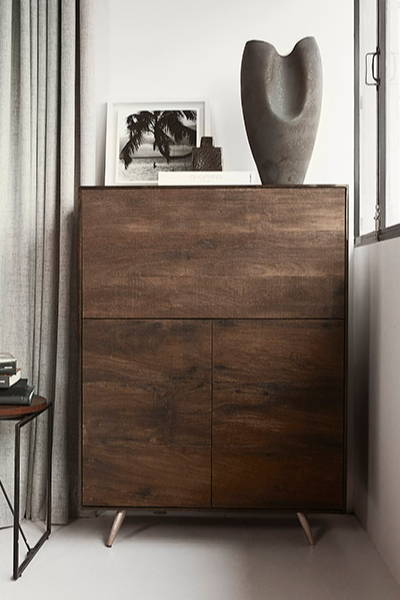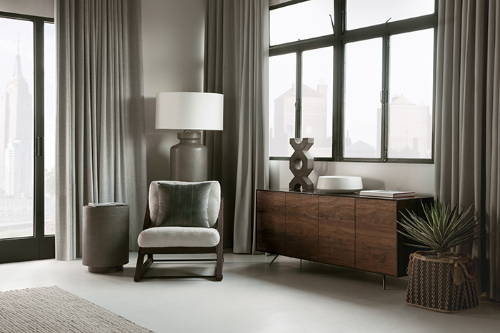 Our resident wood expert, Thomas Bina weighs in on the subject explaining, "Wood itself is a huge inspiration. Brazilian peroba, for example, is a beautiful hardwood that looks like elephant skin. It doesn't need heavy veneers or a paint varnish; it functions best in its purest forms.
THOMAS BINA'S FAVORITE WOOD
The Teddy Chair is signature Bina, balancing strong, clean lines with comfort and style. A relaxed, low profile and soft, espresso leather upholstery exude informal elegance.
---
Looking to his more refined side, the typically rustic and raw Thomas Bina designed a reclaimed Peroba solid drawer wrapped in dark brown veneer casing and is suspended atop stainless steel legs resulting in instant glamour.
---
Handcrafted from reclaimed cruzeta timber, this piece is a dramatic focal point in any space. Tempered glass doors and shelves add a contemporary feel, while iron legs and steel hardware adds a touch of industrial chic.
---
The Zuma Bed features a charcoal grey acrylic frame that is centered with linear strips of Peroba solids. Each strip is hand selected and arranged to contrast the natural color variations and grain patterns of each piece of wood.